On a wet, windy and cold morning in the April half term we decided to take the kids fossil hunting at Kilve Beach.
We were staying at Lily House and our four year old son, who has a typical obsession for dinosaurs and fossils, had been begging to go for a while. We'd heard it was a great place to explore and find fossils, so with nothing better to do we bundled the kids into the car and off we went.
Heading along the A39 towards Bridgwater, it took us around 20 minutes to drive to Kilve from Minehead. Once we arrived in the village of Kilve we followed the signpost to the beach and within a couple of minutes we were parked in a small car park only a stones throw from the beach.
Despite the wind and rain, we were not disappointed by the spectacular cliffs and coastline. Kilve is a shale beach which has been cut back and shaped by the sea on the beautiful and rugged Somerset coastline. The beach is an area of special scientific interest, and there are 360 degree views of the amazing South West Coast Path and the Quantock hills, it really is a hidden gem.
Within minutes all three boys (including the grown up!) were scouring the beach, picking up stones and trying their hardest to be the 'first' to find a fossil. None of us could resist a bit of skimming and stone throwing into the sea either!
My daughter and I found a picnic table at the top of the beach so we could enjoy a warm drink, relax, and take in the views while we watched the boys explore.
It didn't take long before there was a shriek of delight and excitement! All three rushing back to the picnic table desperate to show us what they had uncovered. And what a find it was. A truly special, prehistoric imprint of a tiny creature, millions of years old. A huge result for my little explorers.
We left the fossil on the table at the beach for others to admire and appreciate. Hopefully, it's still there…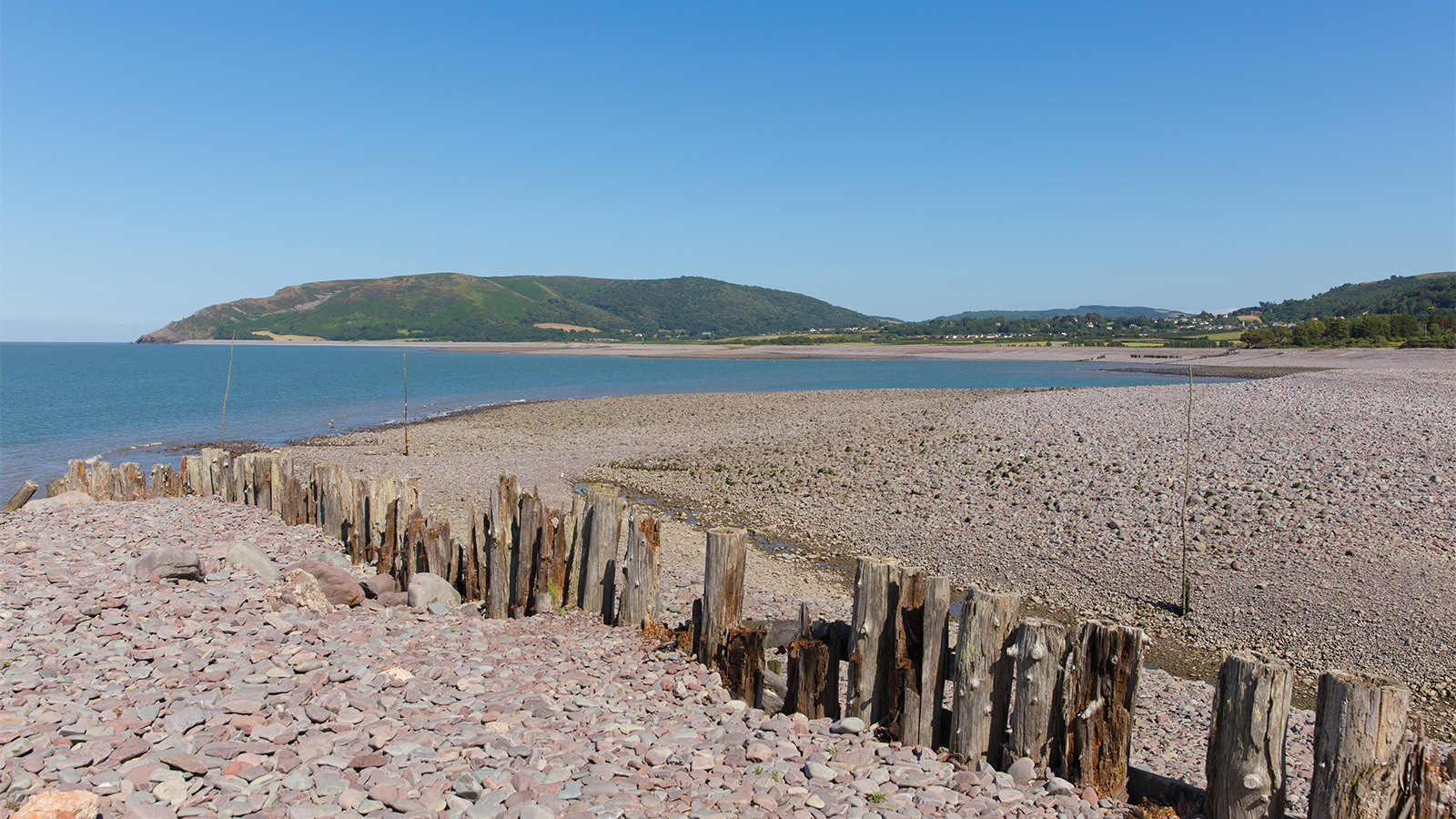 Looking for your next staycation?
Come and visit us in Minehead!
Please note that availability and booking are through Sykes Holiday Cottages