Every time I visit Minehead beach, I immediately find myself in my happy place. It never disappoints me, ever.
I'll be honest, I have heard mixed reviews about Minehead over the years which have always baffled me. Everyone is entitled to their opinion, so for that reason I wanted to share the reasons why I love Minehead and its beaches so much!
My love affair for Minehead started in my childhood, way back in the '80s and '90s during family holidays. In those days the seafront was relatively undeveloped, and dare I say a little on the shabby side. I remember the amusement arcades and Butlins which were a huge draw for me, and continue to be a huge draw now for my children. Other memories include a trip on the steam train and being allowed in the cabin with the driver to look at the coal-fired engine. The town as I remember it looks largely the same albeit with many more commercial chain stores however, it's nice to see a couple of original independent shops still remaining.
A fair amount of investment and development have benefitted Minehead since then. I have a vague memory of a large area of undeveloped land along the main seafront which was a bit of an eyesore. The housing estate built there since has, without doubt, smartened it up a lot with well-kept planting schemes surrounding it. Across the road, Butlins have also made significant improvements over the years with the installation of their iconic white tent and retro-style fun fair. Local opinion about Butlins is divided, but it is an attraction that draws many visitors to Minehead, boosting the local economy.
The beach and promenade have seen significant improvements too over the past 30-40 years. I cannot remember exactly when access to the seafront was upgraded, but that alone made an enormous difference both practically and aesthetically. Even in the past six years we've seen a lot of changes, including the introduction of saline planting schemes to naturalise the seafront. The plants have been quick to establish and are a thriving and beautiful addition to the verges. Play areas and apparatus have recently been installed along the promenade too, and are clearly very popular with local children and visitors (including my kids!).
Minehead promenade also marks the starting point of the South West Coast Path, a huge attraction for walkers and tourists. The South West Coast Path is 630 miles in distance, starting in Minehead and finishing in Poole however, there are many short segments of the walk that can be enjoyed in Minehead. In 2001 a sculpture was installed giving the South West Coast Path the recognition it deserves. If you're near the harbour and looking for somewhere to eat or drink I'd recommend The Old Ship Aground for delicious food and friendly service.
The bathing water profile of Minehead is rated as 'good' by DEFRA, which I understand is an improvement since the days of my childhood! As a beach on the Bristol channel, the water along this whole stretch of coastline has a lot of silt in it giving it quite a murky appearance. I understand how that can be off-putting for people who want to bathe in clear waters. The beaches also offer panoramic views of the spectacular North Hill and surrounding hills of the Exmoor National Parks.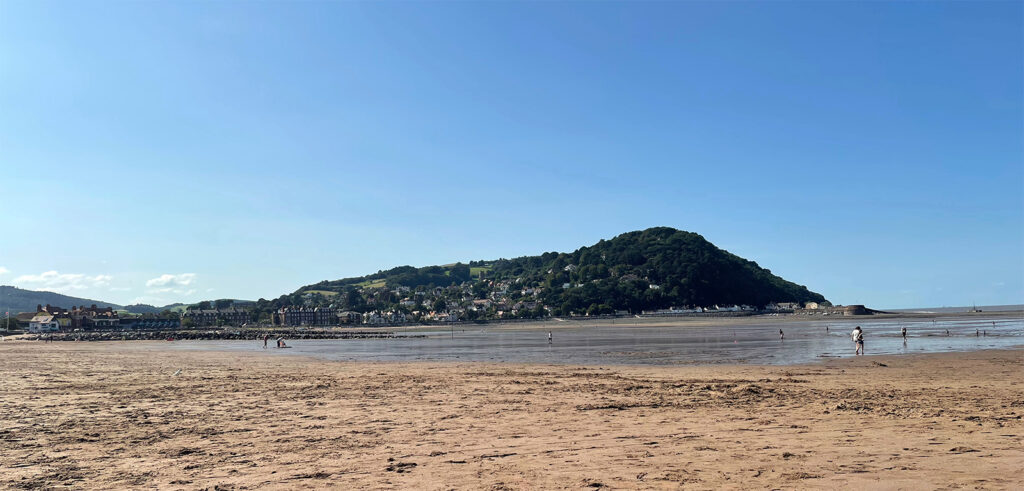 The harbour intersects the Minehead coastline, with cobble beaches on one side and a sandy bay on the other. We typically visit the main sandy beach as my kids are still small enough to enjoy building sandcastles (as do I!). Minehead may not have the perfect fine white sands that some beaches in Cornwall boast, but the sand IS perfect for making sandcastles and my kids love it. The beaches are also kept really clean, unlike many over-populated litter-filled beaches I have visited over the years.
In recent years, Minehead has started to attract more visitors interested in water-sports, and people can now book a variety of activities like paddle boarding through Channel Adventure on the seafront.
If building sandcastles or water-sports isn't your thing there are plenty of rock pools when the tide is out to entertain small children, just head towards the harbour. If you fancy your chances with some fishing then head beyond the harbour for the shale beaches.
You'll find crazy golf in Jubilee Gardens Cafe (Esplanade/The Avenue junction) if the kids get bored of building sandcastles or paddling in the sea. There's no shortage of ice-cream parlours or fish and chip shops along the main seafront either, just watch out that the seagulls don't pinch it!
Without doubt COVID-19 has had an enormous impact on the tourism and hospitality industry over the past couple of years. After a bleak and sobering start to 2021, it was truly wonderful to see visitors returning to Minehead this summer. Despite large numbers of people (and masks!) at no point did the beaches feel overcrowded. Even on the hottest days when the crowds flocked here there was plenty of space to keep a social distance.
Minehead isn't quiet or quaint, it is a lively and traditional seaside town which hasn't (thankfully) been spoiled by overdevelopment. I truly believe Minehead and its beaches have a huge amount to offer visitors, come and visit us!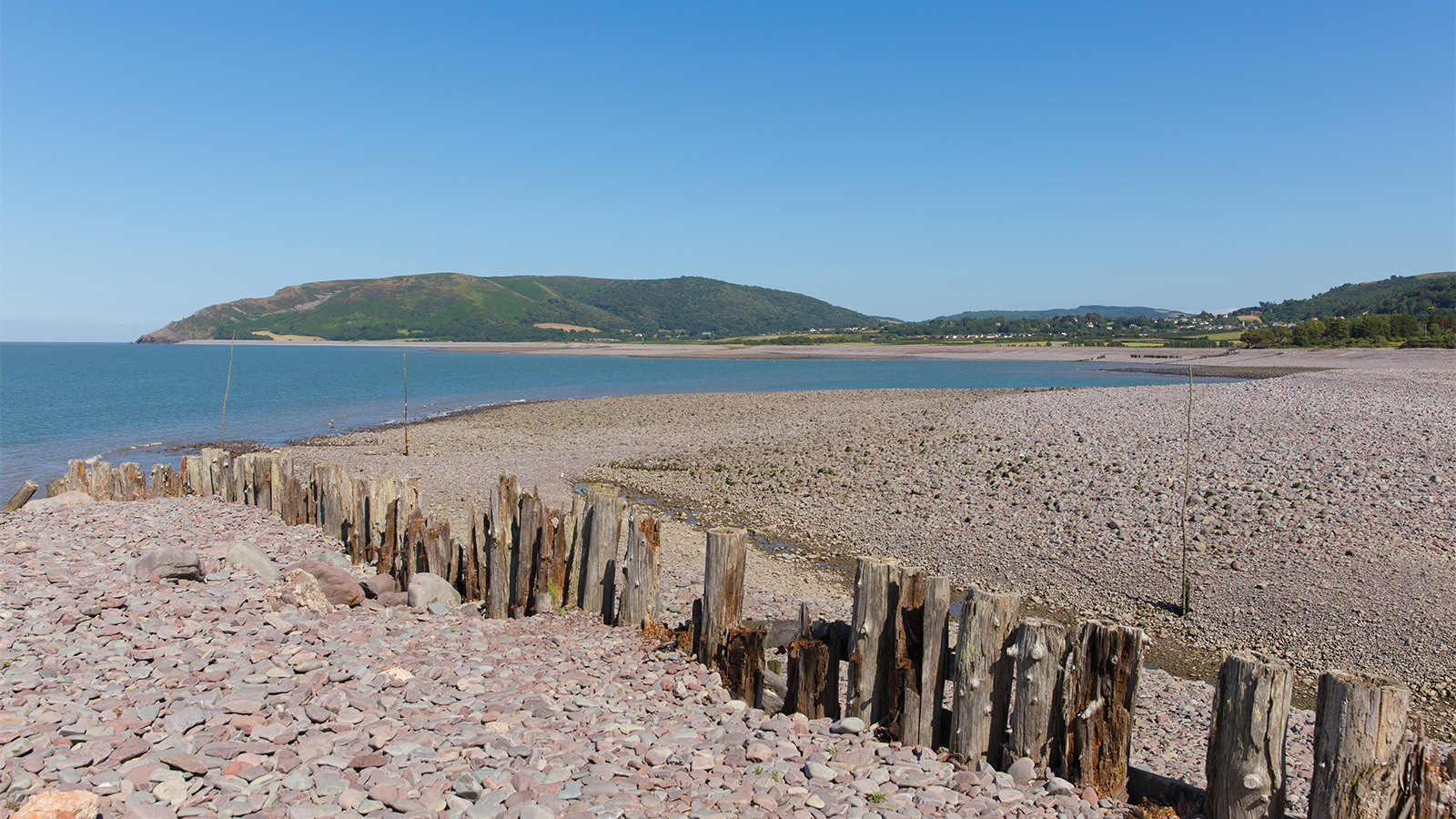 Looking for your next staycation?
Come and visit us in Minehead!
Please note that availability and booking are through Sykes Holiday Cottages